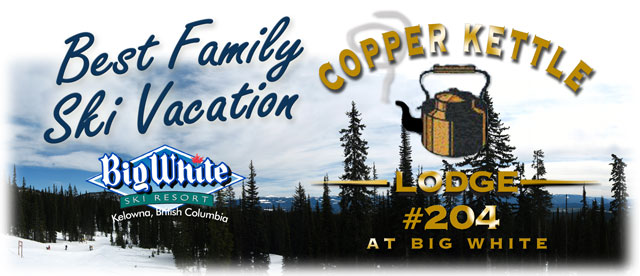 Copper Kettle #204 was the developer's show suite for Copper Kettle Lodge development. It was first opened to guests in 2007.



One of the newest condominium ski apartments at Big White, Copper Kettle Lodge #204 has three bedrooms, and two baths. It sleeps up to eight. Copper Kettle Lodge #204 is loaded with amenities to help you make this your Best Family Ski Vacation.


Warm and cozy living room enjoys great views to the Monashee Mountains with fireplace and overstuffed leather furnishings. Enjoy the flat screen LCD TV with sound surround, plus FM/AM, CD and DVD.player.


The entertainment center features a wine bar with separate refrigerator and wine frig.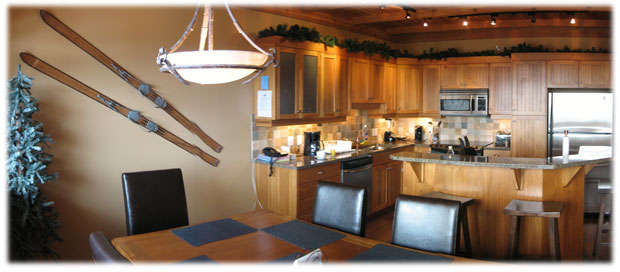 The family-style dining room is adjacent to the kitchen where you'll find appliances and amenities for the master chef.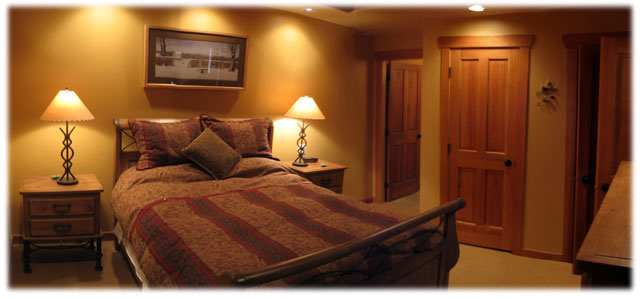 The Master Bedroom is complete with its own en suite with steam shower.


Comfort and luxury surround you in the Master en suite. Nice bathroom too.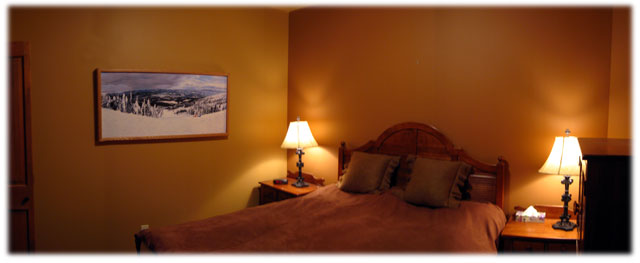 Bedroom number two has a queen size bed and large closet.


The Bunkroom sleeps four with its own TV and DVD player.

Enjoy a winter bar-b-que while relaxing in your hot tub and sipping wine after a long, hard day on the slopes.

Copper Kettle #204 includes a complete mud/laundry room with washer, dryer, iron and ironing board.







Big White Photo Gallery
Photos of Big White Ski Resort © Doug Young.

Outstanding among British Columbia resorts, the Big White Mountain boasts activities and challenges on and off the slopes. Big White ski area has two resorts, Big White and Silver Star Mountain Resort.

There's nothing like it among British Columbia ski resorts -- Big White Ski Resort Canada, It's the Snow!

If you're looking for Big White accommodations, you've come to the right place! Our one floor premium Big White condo gives access to the slopes and majestic views of the surrounding Monashee Mountain Range.

When you're ready to go skiing, walk downstairs from #204 to the secure ski lockers. Ski down to the Black Forrest list just 30 seconds away.

When you Ski Big White
Copper Kettle #204
is Heaven!
Best on the Mountain!